2018 December Raffle
For our 2018 December Draw we have 5 copies of famous Manchester-based artist Stan Chow's illustration of Jan-Philipp Kalla, commissioned exclusively for Manchester St. Pauli. Stan's work is uniquely distinctive, and has featured on the cover the New York Times, in the New Yorker, in the National Football Museum in Manchester, and in several other publications and galleries around the world.
We've been lucky enough to get a specially commissioned illustration of FCSP's Fußballgott, Jan-Philipp Kalla, to offer as a prize for this year's charity raffle.
To make these prizes truly unique, each A3 print has been signed by both the artist and the subject.
Thanks to our friends at Brigadista Ale we also have 1x bottle of Trade Union Gin for one lucky winner, and 3 x Brigadista/Hope Not Hate t-shirts to choose from.
And thanks to one of our members we also have 2x bottles of Anti-Fa Shower gel to give away to two lucky winners. Controversial, withdrawn from sale and now highly sought after, apparently its "the scent of the streets"!!
Our final prize is a really, really special one: those lovely people at FC St. Pauli Segeln (FC St. Pauli Sailing) in Hamburg have kindly donated a 2 hour Sailing Trip on Hamburg's Lake Alster for 2 people, with a helmsman provided, and including 2 Astra "Mooring Beers" to round off that authentic HH experience…
You'll have to make your own way to Hamburg, but it's the perfect opportunity to combine it with a trip to the Millerntor.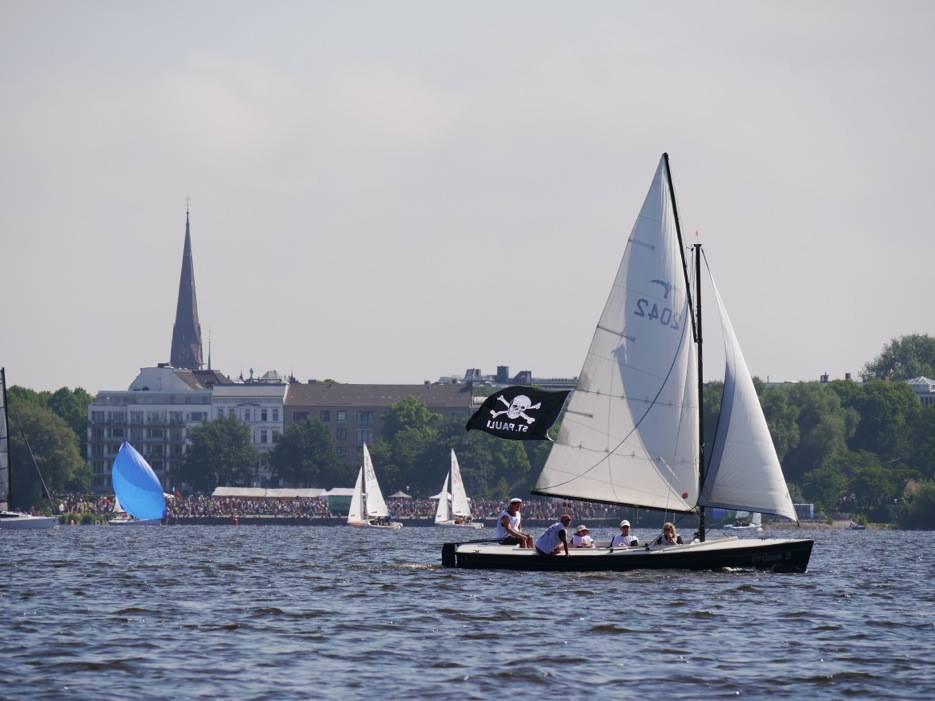 How to enter
Donate at least £5 to our charity raffle.
https://www.gofundme.com/december-raffle
Each £5 you donate will get you one entry into the draw on the 1st January 2019. So £10 will get you two entries, £15 will get you three entries… You get the idea. There's no limit to how many times you can enter and we have 5 prints to give away. Winners will be drawn on 1st January 2019.
All your money will go to our partners Heart and Parcel, who work with migrant and refugee women to build bonds and develop English as a second language.
Thank you for your support, we know your money will be put to good use.
Current prize list
5 x A3 Kalla prints, signed by Stan Chow and Kalla
1 x bottle of Trade Union gin
2 x bottles of Anti-Fa shower gel
3 x Brigadista Ale/Hope Not Hate t-shirts
1 x 2 hour sailing trip on Lake Alster for 2 people